An iconic UK-based artist, Drawtism began his journey in the digital world in late September of 2019, and hasn't looked back since. To date, the digital illustrator and recent Seven20 Management signee has amassed over 410,000 followers across all platforms, with his signature work reaching hundreds of millions of people worldwide. Those not familiar with Drawtism by name have likely encountered his work online: the creative's highest reaching comic, posted in February of 2020, organically reached over 20 million people upon its first inception. From there, the comic went viral multiple times, accruing well over 100 million views. Now, the world-renowned creative combines his background in engineering and technology with his forward-thinking approach to art, and delves into the world of NFTs.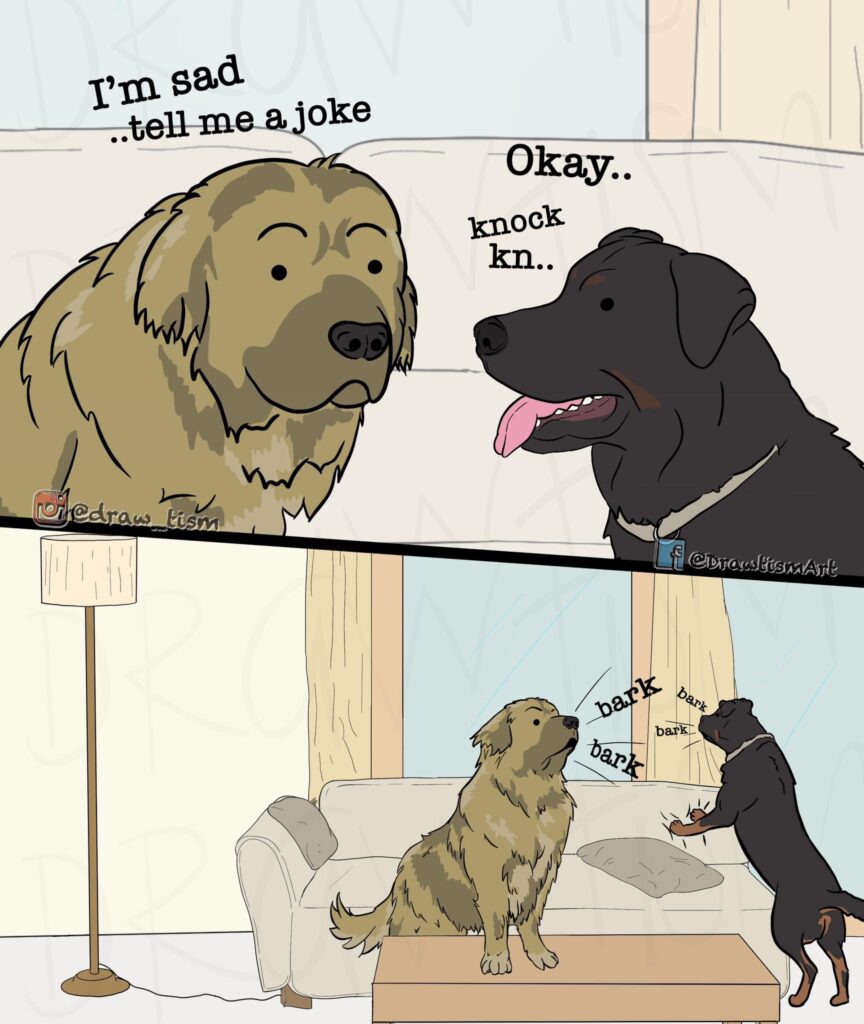 An engineer by trade and a creative visionary by heart, Drawtism resides on the border between England and Wales. Though the illustrator never received any formal artistic training or education, he has swept the globe with his dry wit and imaginative surrealism. Regarded as edgy and unapologetic, Drawtism's work is designed not only with the intention of sharing a few laughs, but creating a dialogue. Dabbling in a profusion of topics, his comics simultaneously meme the relatable humdrum of daily life while calling attention to societal issues through memorable quips. Inspired by fellow artists Samuel Hague, 'Cyanide & Happiness,' and Joan Cornella, Drawtism is intent on "disturbing the comfortable while comforting the disturbed" through his unique illustrations.
Recently signed to Seven20 Management as their newest digital artist and first illustrator, Drawtism takes things one step further with his debut NFT drop. Drawtism's inaugural NFT release drops in three parts. On Thursday, July 29, core fans and supporters of Drawtism's Patreon and Discord communities will be gifted free NFTs, ahead of Drawtism's Genesis Sale on Thursday, August 5. The genesis sale will consist of 3 limited edition artworks at a starting price of $99.
"As a self-proclaimed tech nerd and data freak, I loved seeing how the whole NFT model began to make art collecting more inclusive," says Drawtism on his shift into NFTs. "It became indiscriminate and anyone could own the digital rights to artwork they loved and directly support their favorite digital artists, it even became quite lucrative to some too! However, it has saddened me to see the market beginning to head in the direction of the traditional physical art collecting market, making it almost impossible to support and own work from your favorite artist unless you have a spare $10,000, likely more. This is a driving factor in why I want to move into this space and disrupt the current model, anyone who is familiar with my work will be aware of the amount of times I have been in trouble with social media platforms and certain social groups. It will come as no surprise to you to hear that I want to poke some big comfortable grizzly bears with a stick.
With the full support of Seven20, my aim is to create a series of ridiculously affordable, highly collectible digital art 'pieces' that aren't for hiding away to gather dust, but for the end-user to enjoy and use. I didn't get this far without the love and support from my audience, and this is my way of giving something back. Putting power back into people's hands and creating blockchain opportunities for people that want to get involved, but maybe couldn't afford to."
Constantly embracing new forms of art, the Seven20 family excitedly welcomes Drawtism to their ever-growing roster of world-renowned talent, joining the likes of deadmau5, Example, Qrion, Spencer Brown, Alan Bolton, and more. Drawtism's 3-part NFT series will be available beginning Thursday, July 29 for longtime supporters on Patreon and Discord, and on Thursday, August 5 for his debut genesis sale. NFTs (Non-Fungible Tokens) are digital and blockchain-based collectibles that can be bought, sold, and traded on marketplaces using blockchain technology, and in this case are rare pieces of digital art that cannot be replicated.
"Drawtism is an exciting artist because he is so unique in what he does, but also so relatable to the masses. From our first conversations about his future ideas and plans we knew it was a no-brainer to sign him to Seven20 as our first illustrator talent." – Dean Wilson, CEO & Founder of Seven20.